12+ Secrets to Fun for Grownups This Winter in the Twin Cities
All work and no play is boring. Being an adult doesn't have to be dull. Not even in winter, when the temptation to stick with familiarity is strongest. Break free from routine and treat yourself to grown-up amusements. Whether you prefer a romantic outing with a special someone, an adventure with friends, or even essential time alone, options for fun abound in the Twin Cities Gateway communities, located just minutes away from downtown Minneapolis and Saint Paul. Consider these lesser-known options an invitation to get out and play.
Shop & Stroll
For a unique shopping experience, it's hard to beat Historic Downtown Anoka, which boasts some of the area's most progressive and unique shops, from antiques to boutiques. Twenty-two retailers stock a mix of goods from the hottest trends to retro treasures, from gift items to furniture, clothing to tchotchkes. Park for free then stroll from shop to shop. When you need to refuel, step into a café or coffee house for a warm drink or a restaurant for a bowl of soup or whatever you crave.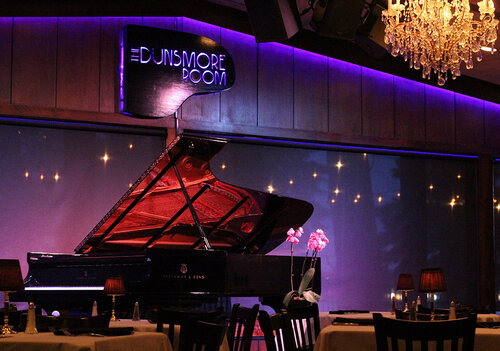 Get The Beat
Listening to live musical performances can boost your mood. Enjoy "big city theatre with hometown charm" at Lyric Arts Main Street Stage in the heart of Historic Downtown Anoka. Take in a musical, drama or comedy, or a live music event that's part of the "Music in the 'Burbs" concert series. Inspired by the entertaining and dining options of The Great Depression and World War II eras, Crooners Lounge and Supper Club gives the dinner-and-a-show tradition a modern spin while nodding to the past. Featured acts hit this stage in Fridley every night and range from soloists to top national performers.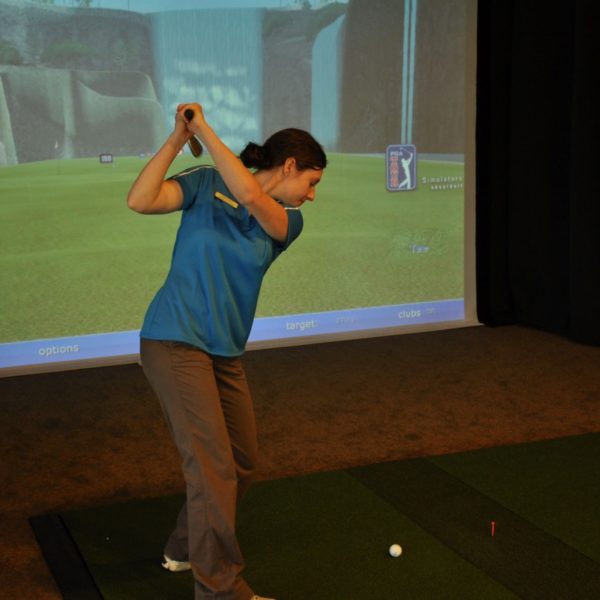 See Green
Bunker Hills Golf Club in Coon Rapids may close the golf course for winter, but you can use the off-season to hone your golf skills. Test and perfect your swing in any of the four state-of-the-art indoor simulators. Improve your game even more with private golf lessons. These certified personal coaches use the latest golf technology, including video-based practice, so you'll get tips and feedback instantly and lesson plans are customized to suit your individual goals and budget. As a student, you'll have access to your lessons and practice drills online, to review whenever and wherever you want by connecting via computer or smartphone. While at the Club, treat your taste buds to classic American fare at Kendall's Tavern & Chophouse. The lunch menu offers an omelet of the day, flatbreads, soup and burgers; at dinner try wood-fired meats like rotisserie chicken, pork chops and steaks, as well as pasta, seafood and half-pound burgers.
Sip Crafty
Wet your whistle at any of the Twin Cities Gateway's award-winning breweries, taprooms and/or wine tasting rooms. Invictus Brewing Co. and Tipsy Steer Restaurant in Blaine combines art and science with the aim to produce high quality beers while also being good stewards of the earth and natural resources. 10K Brewing in Anoka aims to make the nicest beer possible, in keeping with "Minnesota Nice" values. All beers use as many local ingredients and resources as possible and a new beer is produced each week. Alongside the tasty sips, you can enjoy live musical performances. Alloy Brewing Company, Coon Rapids' first brewery and taproom, produces a variety of beer styles from stouts to IPAs, European lagers and even fruit beer. Willow Tree Winery in Ham Lake offers a park-like setting on a family farm. The tasting room pours wines made from cold-climate grapes and local produce like rhubarb and strawberry and seasonal sips like pumpkin spice.
Find Artistic Inspiration
Rum River Art Center in Anoka encourages creativity year-round with adult art classes focused on drawing, acrylic and watercolor painting, clay, and mixed media. Some classes are exclusively for women, while some others are focused on a particular skill like painting landscapes outdoors (weather permitting). Open studio sessions on select dates invite you to come to the center to work on projects with an artist standing by to answer questions, give guidance and suggest materials.
Lace Up
Cheap Skate Roller Park in Coon Rapids invites adults (age 18 and older) to lace up and race around the rink in roller skates, roller blades, light up razor scooters and even special walkers on wheels to music grown-ups consider "familiar" but kids today think of as "retro." "Adult Night" takes place every Saturday from 9 p.m. to Midnight and admission is $7.99. Bring your own skates (subject to inspection, to protect the floor) or rent equipment with rates starting at $3. Between laps around the rink, fuel up at the snack bar.