Best Activities Near Golf Courses in the Twin Cities Gateway
Does your travel companion love to golf, but you're not interested in hitting the links?  In the Twin Cities Gateway, there are lots of fun activities near local golf courses to keep you occupied.  From delicious dining to outdoor recreation, here are our top picks near golf courses in Anoka, Coon Rapids, Ham Lake, and Blaine.
Golf courses: Green Haven Golf Course and Rum River Hills Golf Course in Anoka 
Nearby activity: Shopping and dining in historic downtown Anoka
With a picturesque setting along the Rum River, historic downtown Anoka is a regional shopping destination with over 20 local retailers.  Antiques, clothing, home decor, books, accessories, furniture, craft supplies, and more—you're sure to find something special.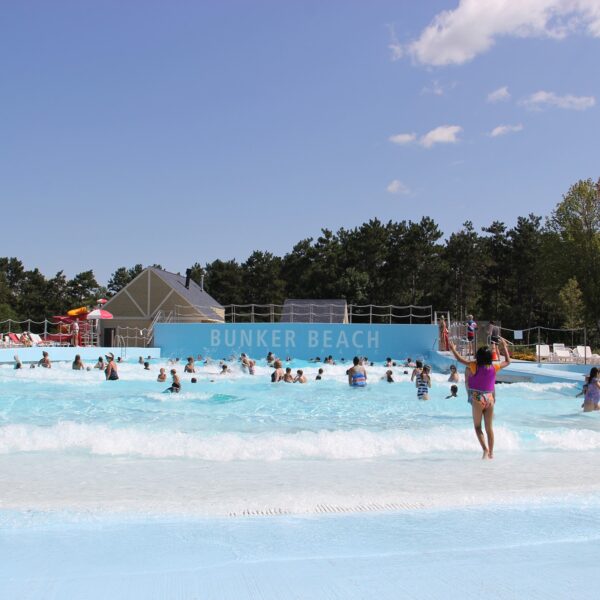 Golf courses: Bunker Hills Golf Club in Coon Rapids and Majestic Oaks Golf Club in Ham Lake 
Nearby activity: Enjoy the great outdoors
Explore some of the Twin Cities Gateway's parks and trails beyond the golf course.  Cool off at Bunker Beach Water Park, which is Minnesota's largest outdoor water park and features a heated wave pool, thrilling tube and body slides, and a relaxing lazy river.  Next, try out horseback riding with a trail ride at Bunker Park Stable, which offers beginner-friendly hour-long rides on scenic trails that wind through wooded and prairie landscapes. Then, take a walk, run, or bike ride along Coon Creek Regional Trail, a scenic 6-mile route that connects Bunker Hills Regional Park with Coon Rapids Dam Regional Park.
Golf Courses: Victory Links Golf Course and Tournament Players Club Twin Cities in Blaine 
Nearby activity: Self-guided food tour
Take yourself on a food tour of Blaine's local food scene.  Start off at Invictus Brewing, which crafts well-balanced beers in a wide range of styles, including IPAs, fruity sours, and stouts.  The taproom also offers hard seltzer and non-alcoholic hop water.  
Next, sample the modern American cuisine at Bricks Kitchen & Pub, which serves appetizers, burgers, pizzas, and more that are inspired by global flavors.  Some of the house specialties include the Music City Fries (Nashville-spiced sweet potato fries loaded with toasted marshmallow cream, aged balsamic vinegar, and herbs) and the Smokehouse BBQ pizza topped with barbecue sauce, smoked pork, bacon, ham, and cheese.  Another delicious option is the Tavern Grill, where you can create a custom burger, salad, or pizza, or savor a hearty pasta dish or entree.