Enjoy a couples fall getaway to the Twin Cities Gateway
This fall, plan a couples getaway to the Twin Cities Gateway!  Check out these activities, restaurants, and nightlife spots for the perfect romantic weekend itinerary.
Cozy up with a warm drink and sweet treat.
Kick off your Twin Cities Gateway getaway with seasonal drinks and baked goods from a local coffee shop.
Limu Coffee in New Brighton serves Ethiopian fair trade organic coffee—the owners hail from Ethiopia and are passionate about quality coffee.  In addition to a range of espresso drinks, they serve chai, hot cocoa, loose leaf tea, and assorted baked goods.
Pair a hot drink with a good book at downtown Anoka's Avant Garden, a combination coffee house and bookstore that offers seasonal coffee drinks and locally sourced pastries.  
Also in downtown Anoka, Truffles & Tortes is perfect for a coffee date, with a bakery case filled with elegant individually-sized cakes, tarts, and mousse desserts.
Finally, check out Krown Bakery & Eatery in Anoka for seasonal and Nordic-inspired breads, pastries, and cookies.
Admire the fall foliage.
Go for a walk, run, or bike ride with your sweetheart on a local trail and admire the colorful fall leaves.  Rum River Regional Trail starts in downtown Anoka and follows the Rum River upstream.  This paved, well-maintained trail goes through forests and fields and features interpretive signs about local history.
Another scenic option is Coon Creek Regional Trail, a heavily wooded trail that follows the course of Sand and Coon Creeks and connects Bunker Hills Regional Park with Coon Rapids Dam Regional Park.
Visit an apple orchard.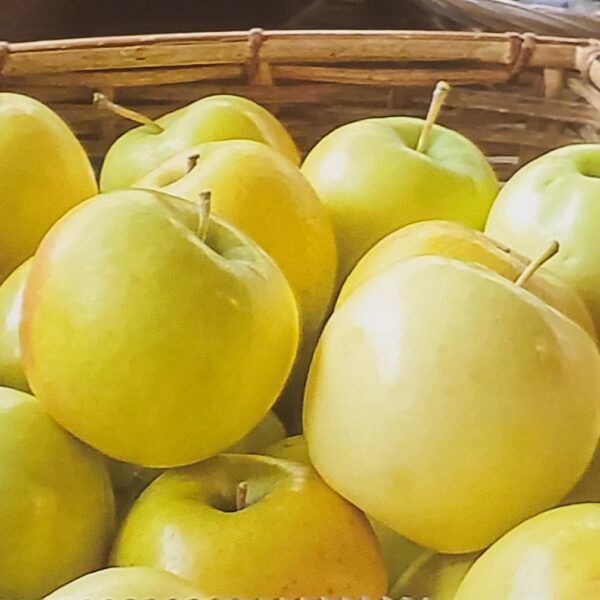 Purchase the quintessential fall fruit at Shoreview's Victoria Valley Orchard, which grows 21 different varieties of apples.  After you've made your selections, take a romantic stroll through the orchard.
Sip locally produced wines.
Spend a relaxing afternoon sipping at Willow Tree Winery in Ham Lake.  The family-owned winery specializes in wine made from cold-climate grapes grown on-site.  The tasting room offers samples and wine by the glass or bottle, which you can enjoy indoors or outside in a picturesque seating area.
Savor dinner and a show in retro style.
Step back in time at Fridley's Crooners Supper Club, which is inspired by classic American nightclubs of the post-WWII era.  Open for dinner and drinks before and during shows, Crooners offers patrons a chance to enjoy live music in an upscale atmosphere.  The menu features supper club staples like steak, seafood, and pasta, plus classic cocktails.
Party like it's the Roaring Twenties.
Trade a secret password for entrance to one of downtown Anoka's speakeasies.  The Anoka Hardware Store is known for expertly crafted, unique cocktails, and also offers the chance to enjoy live jazz, blues, and guitar music in an intimate setting.
Also in Anoka, Nucky's Speakeasy leans into the gangster era with a 1920s inspired atmosphere.  The menu includes classic and modern cocktails, plus tiki drinks and appetizers.
Conveniently located to Minneapolis and Saint Paul, the ten communities of the Twin Cities Gateway (Anoka, Arden Hills, Blaine, Coon Rapids, Fridley, Ham Lake, Lino Lakes, Mounds View, New Brighton, and Shoreview) offer trails and parks, recreational facilities, cultural attractions, and affordable hotels with free parking.  Book your stay today!