Birthday Balloon Cards with Metallic Foil Class
Grab a friend and get out of the house for an evening of paper crafting to stock up your gift card supply! Join hosts Emily (Artist & Owner of Bella Maria Creations & Boutique) and guest artist Manon (Manon Ibes Design) to create 6 balloon-themed birthday cards using a variety of techniques and tools including die-cuts, embossing folders, and the MINC foil applicator.
Feel free to bring your own beverages. Bottled water will be provided!
All materials are included with class registration and the class is limited to 10 people.
Class is scheduled for 2 hours but may last a little longer or end a little earlier.
REGISTER by clicking on the website link below.
You must be 18+ to attend unless with an adult.
Recommended for ages 13 and up.
Masks will not but required unless there is a spike in COVID cases in the area.
View Website
View Nearby Hotels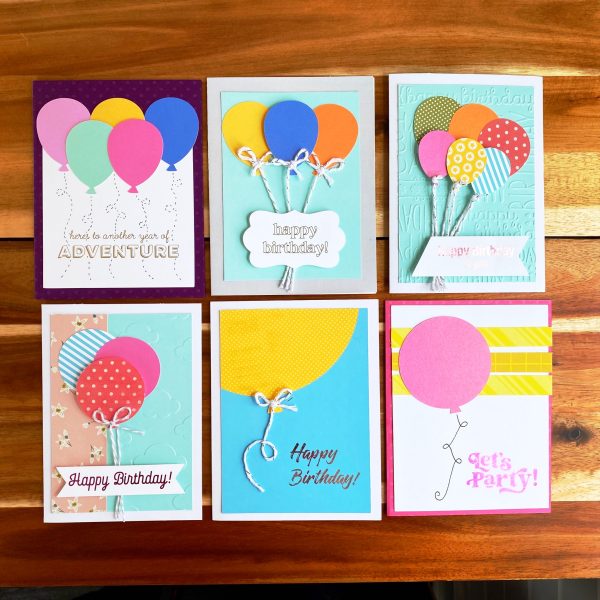 Event Features:
Please contact Emily with any questions or if you want to schedule a private class: [email protected]