I Scream, You Scream for Yummy Ice Cream Treats
Nothing says summer more deliciously than ice cream. You might consider it the cherry on top of a perfect summer day. You'll find several premium ice cream parlors in the Twin Cities Gateway – each with its unique spin on a classic summer treat.
Cullens Ice Cream
You can start your ice cream tour de yum in Coon Rapids at Cullens Ice Cream, where every day is sweet. You'll find 32 flavors of hand-scooped ice cream, old-fashioned glass bottle soda, vintage, and specialty candy, and homemade vegan/dairy-free desserts. Enjoy a cone or other treat and take home a pint or two of your favorites.
Two Scoops Ice Cream Shoppe
Your next stop is Two Scoops Ice Cream Shoppe in Anoka. They serve up the finest super premium hard ice cream made with the freshest and highest quality ingredients. According to the Two Scoops website, "this is the best ice cream made in Wisconsin, and it tastes so good because it has gobs of rich, Wisconsin cream, tons of real ingredients for boat-loads of luscious flavors."
Treats Cereal Bar and Boba
The next time you're in Blaine, be sure to visit Treats Cereal Bar and Boba. A cereal-centric dessert shop, where every day is sweet. Treats provides you with a nostalgic experience! Because you deserve it! Just imagine delicious soft serve ice creams mixed and sprinkled with your favorite sugary cereals like Fruit Loops, Cocoa Puffs, Trix and Honey Bunches of Oats. Yum!
Grandpa's Homemade Ice Cream
Grandpa's Homemade Ice Cream produces artisan homemade premium ice cream in small batches on site in Fridley. Grandpa's strives to have unique flavors that you won't find in other ice cream shops such as lime basil sorbet, blue moon, maple nut, maple bacon, black licorice, lavender, rosemary and horchata. They also make all the favorites like strawberry, chocolate, vanilla, mint chocolate chip and cookies & cream.
POP Culture Frozen Yogurt & Gourmet Popcorn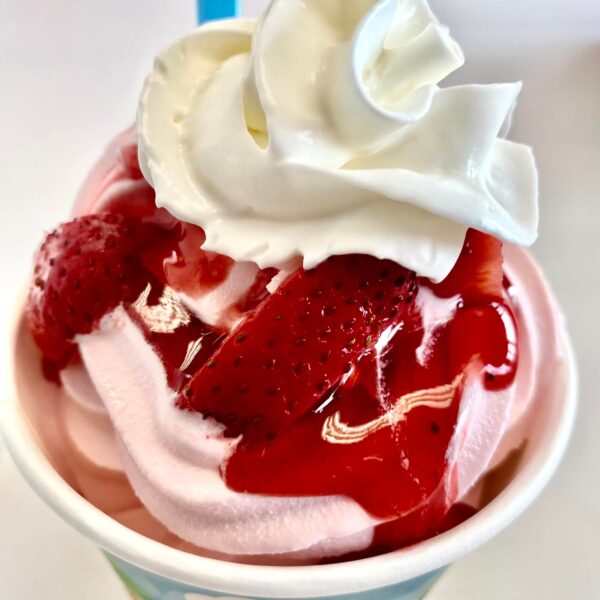 Arden Hills is home to POP Culture & Gourmet Popcorn shop, located on Lexington Ave.  They boast 20 flavors of gourmet popcorn,  12 flavors or ice cream, 10 flavors of frozen yogurt and over 70 toppings.  Enjoy the sunshine on their patio which is open daily from noon to 9pm. Choose from many toppings including strawberries, mango, pineapple, raspberries, cookie dough bites, chopped Reese's, Heath bar, M&M's, Twix, Butterfinger, Oreos, gummy bears, mochi, chocolate chips, butterscotch chips, brownie bites and more!
Big Dipper Creamery
Last, but certainly not least, you can dip your taste buds into the dreamy, creamy treats at Big Dipper Creamery in Blaine. Big Dipper is a family–owned business with a passion for ice cream that runs three generations strong. Variety is the spice of life, or, as they like to say: the sweetness of life, and they offer 52 flavors of ice cream available every day. ​Many of their flavors were inspired by customer favorites. From double chocolate fudge brownie to butter pecan, they're proud of every handcrafted flavor and are always adding new flavors. Enjoy a cone, shake or bowl during your visit and take a pint from their freezer to enjoy at home.