Ray Thompson Little League
This area consists of three little league fields that have ideal team dugouts. All three fields are very close in location, have bleachers, scoreboards, and accessible parking. The main field contains a two story shelter with a press box. Along with an area for concessions beneath it, that neighbors the indoor bathrooms. The fences are 200 ft that have a Poly-Cap Top Fence Protector. These fields are located near Fridley High School (might have the possibility of renting out the school's four other fields that are near) and are surrounded by lovely neighborhoods.
Amenities:
Number of fields: 3 two hundred foot fields (potential to use a forth field owned by the school district)
Lights: No fields have lights
Scoreboards: All fields have scoreboards
Concessions: Yes
Parking: ~60 parking spots on sight. More parking available in nearby streets and potentially at Fridley High School less than a quarter mile away.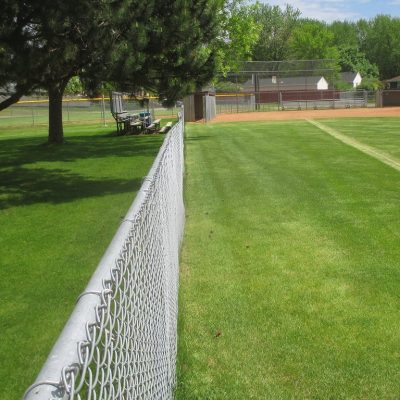 Ray Thompson Little League
5875 Jefferson St NE
Fridley, MN 55432