Five Cures For Cabin Fever in the Twin Cities
When the winter blues reach a breaking point and spring feels more like a distant memory than a foregone conclusion, the last thing you wanna do is let cabin fever win. Here are six ways to make the most of Minnesota's coldest months within the Twin Cities Gateway, from rousing tap rooms to vital music venues….
Fridley's modern take on the food and music of the mid-20th century has racked up many awards since its 2014 opening, including Best Jazz Club (City Pages) and Best Throwback Venue (Star Tribune). Fodor's also named it one of the top supper clubs in the entire Midwest, a nod to how owner Mary Tjosvold has kept the region's culinary and cultural history alive and kicking. The spirit of Sinatra and old-school jazz, folk, and soul can be felt throughout two distinct rooms: the 200-seat MainStage and an 80-seat dining area dubbed the Dunsmore Jazz Room. It's named after Tjosvold's late husband Larry Dunsmore, a life-long musician who once rocked laid-back rooms like this.
2. Tee off any time of day at X Golf.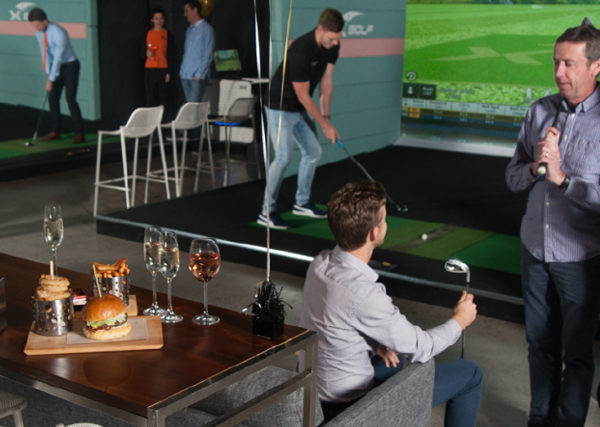 More than 15 years of research went into perfecting the state-of-the-art simulators at X Golf's Blaine location, which boasts sophisticated camera systems and slick features that sound like they belong in a sci-fi film: infrared lasers, impact sensors, etc. Motion vector models also trace the trajectory and velocity of your swing, and ensure that every last fade, draw, hook, and slice follows the laws of physics. Don't expect to be on track to the PGA Tour if you're still a beginner, but do plan on perfecting your technique in (relative) privacy so you're ready to crush your competitors on a proper grass course this summer. Food and beverages are available so come and tee it up!
3. Sample the one-of-a-kind wines at Willow Tree.
When Jim and Barb Szurek decided to retire in 2003, the married couple founded their winery in Ham Lake as a side project to keep them sane. Their modus operandi of "ordinary people making extraordinary wine" quickly caught on, to the point where they were producing up to 5,000 bottles a year at the aptly-named Willow Tree Winery. Swing by anytime between 1 and 5 p.m., Thursday through Sunday, for a free tasting of four different styles. Everything is sold on-site and can't be found in traditional liquor stores, too, so if you're looking for a unique MN-made gift for a fellow wine drinker, this boutique property is the place.
The North Metro's newest taproom is built upon the boiler room bones of a historic building that pitched water pumps to firefighters in the '20s and '30s and switched over to artillery sales for the U.S. Navy throughout World War II. The E on the side of the building stands for "Excellence in Production" — an honor that was bestowed onto the Northern Pump Company six times. The notion carries over to Forgotten Star's core lineup of bold craft beer, from a porter that was pelted with 60 pounds of Dutch Gold Honey to a crowd-pleasing cream ale cut with nothing but Minnesota-grown ingredients.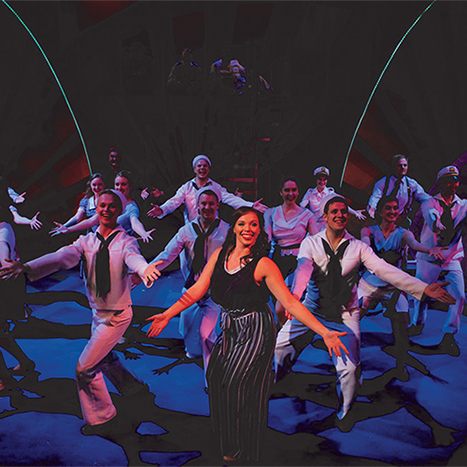 The only year-round theater in Minneapolis' northern suburbs has roots that reach all the way back to 1995, when Lin Schmidt and Phil Bologna opened a smaller performance space called Pocket Theatre. Having moved into their current home nearly 20 years ago, Lyric Arts is now known for interpreting such idiosyncratic shows as The Mystery of Edwin Drood. The Tony Award-winner is based on Charles Dickens' final, unfinished novel, so the audience is encouraged to decide its ending like a live Choose Your Own Adventure book.
It also hosts a popular Music in the 'Burbs concert series which will feature everything from a Minneapolis-based comedian/magician/actor (David Harris, February 29) to note-for-note tributes to Simon & Garfunkel (The Sound of Simon, February 1), The Eagles (Takin' It to the Limit, March 25), and Journey (SFO, April 11). If you're looking to catch as many concerts and/or plays as possible, Lyric Arts is still offering discounted packages for the 2020 season in the range of $114-$265.
More Information
Website
More Information
Website
More Information
Website