Six Ways to Keep Your Kids Entertained All Winter in the Twin Cities Gateway
Since many of us don't have the time to take a proper vacation in the dead of winter, we've got a much better idea: getting away from it all in the Twin Cities Gateway region about 30 minutes outside Minneapolis and Saint Paul. With the entire family in tow, no less, since northern metro staples like Blaine and Mounds View excel at keeping everyone entertained. Yes, even parents. Let's count the ways….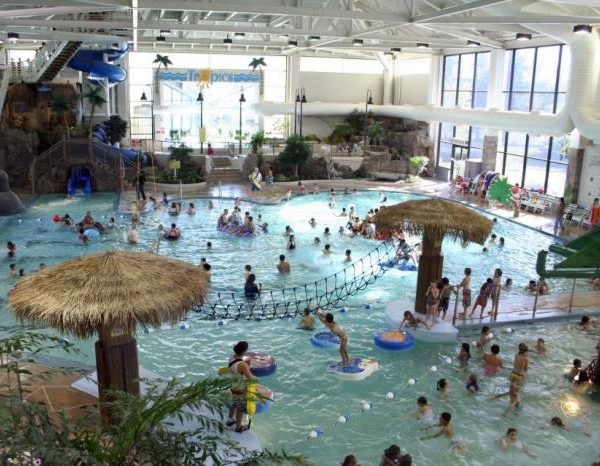 The star of the show at Shoreview Community Center is a statuesque water slide complete with a custom light and music show that pumps 100 different songs through its pipeline. It's part of a play area flanked by floating sea creatures and nets for impromptu  volleyball and basketball matches. Younger kids can also wade their way through zero-depth waters in Bamboo Bay and Shipwreck Beach, which feature their own scalable mix of sprayers, buckets, and slides. Pick up a daily pass to take advantage of everything Shoreview has to offer, including a fitness center, indoor track, and playground designed to look like a literal jungle gym.
2. Explore the eight immersive attractions at The Fun Lab.
Jim and Marilyn Webber spent a lot of time figuring out how they could flip a former Gander Mountain store into "22,500 square feet of awesomeness." The sprawling result of all that research is Blaine's mind-blowing mix of circuitous rope courses, beginner-friendly bowling lanes, grandiose arcade games, state-of-the-art motion simulator (Triotech XD Dark Ride) and virtual reality stations (Hologate), and lasers that lash two mazes and one awe-inspiring tag arena. And then there's Ballocity, a "soft climbing structure" aptly described as "three stories of running, ducking, climbing, crawling, dodging, and sliding fun!" Bounce in between all of it with a $35.99 Big Bang pass that covers unlimited plays of every premium attraction and one 16 ounce soda. Speaking of drinks, The Food Lab is a proper restaurant on the premises that serves brick-oven pizzas, build-your-own burgers, and craft beer. After all, something's gotta numb the pain of 8 year olds beating you at, well, everything.
A family-owned business that's been satisfying thrill seekers for nearly a decade, Zero Gravity features 11,000 square feet of spring-loaded surfaces that propel fearless kids across a seemingly endless array of challenging environments. Local favorites at the Mounds View complex include a cube-lined foam pit, confidence-building slam dunk courts, and a cavernous Open Jump Arena that encourages muscle-building freestyle moves. An hour-long Jump Pass will set you back $10.99. Tack on another 60 minutes for just $8 more, or spring for the Ultimate $23.99 option that covers two-and-a-half hours of unlimited activities including strategic laser tag showdowns, a formidable Aerial Ninja Obstacle Course, traverse-style climbing walls, and a newly installed indoor playground. Also: dodgeball. On trampolines. Because why not right?
4. Land a strike or split at Bowlero.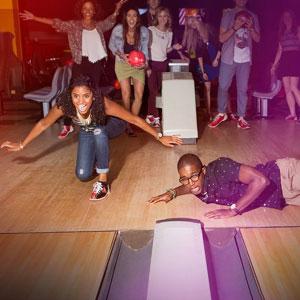 Flaherty's Arden Bowl is one of the best bowling centers in the Twin Cities and has been in business since 1938 making it the oldest family owned and operated bowling business in the nation! Enjoy a tasty burger in their pub, or race, throw, dance and shoot in the arcade.  No matter what age and ability, there is something for every member of your family.   In case the 32 well-maintained lanes at The Mermaid — a Mounds View mainstay, and one of the Midwest's largest entertainment centers — aren't enough for all the pin heads out there, there's always the Blaine outpost of Bowlero. Between its lively black lights, wide video walls, and squishy lounge seats, it's a prime location for kids parties and bumper-lined family battles. Sunday Funday is the way to go, too, a budget-friendly night of $3.09 bowling, $2 laser tag missions, and $6 arcade cards that cost just three dollars. Be sure to show up early though; Bowlero's 38 lanes are subject to availability and start filling up right around 7 p.m.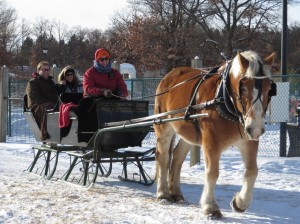 While its office hours are limited during the winter, Bunker Park Stable leads several kinds of sleigh rides when there's enough snow on the ground to warrant them. They range in size from an antique sleigh that fits up to four people ($90 for 30 minutes) to a red bench with enough room for 14 ($150 for 45 minutes). Somewhere in between is a flatbed that maxes out at 11 people and costs $100 for 45 minutes. The Coon Rapids company also offers recreational fires and picnic tables for an hour before or after your ride if you don't mind paying for some cocoa and s'mores action.
6. Work on your swing at X Golf.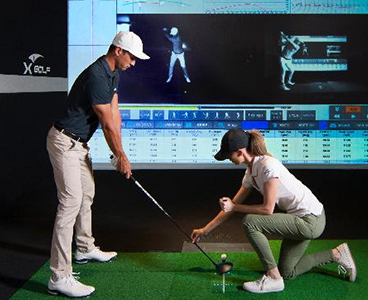 Take a mental trip out to warmer climates at X Golf's state-of-the-art indoor golf simulators, offering players unparalleled accuracy and realism through a combination of camera systems, infrared lasers, impact sensors, and advanced gaming software. Open year-round indoors, dedicated kiosks offer visitors the ultimate golfing entertainment experience with virtual reality gaming, food and beverages, competitions, leagues, golf lessons, memberships, corporate outings, social events, and more.
X Golf's relaxed, welcoming atmosphere makes it perfect for players of all ages and all skill levels. X Golf is ideal for work events, birthday parties, corporate functions, buck's nights, or Ladies Night Out.
Tropics Indoor Waterpark
4580 Victoria St N
Shoreview, MN 55126
651-490-4790

Warning: include(tripadvisor.php): Failed to open stream: No such file or directory in /home/tcgateway/public_html/wp-content/themes/tcg2023/single.php on line 207

Warning: include(): Failed opening 'tripadvisor.php' for inclusion (include_path='.:/opt/cpanel/ea-php80/root/usr/share/pear') in /home/tcgateway/public_html/wp-content/themes/tcg2023/single.php on line 207

More Information
Website
More Information
Website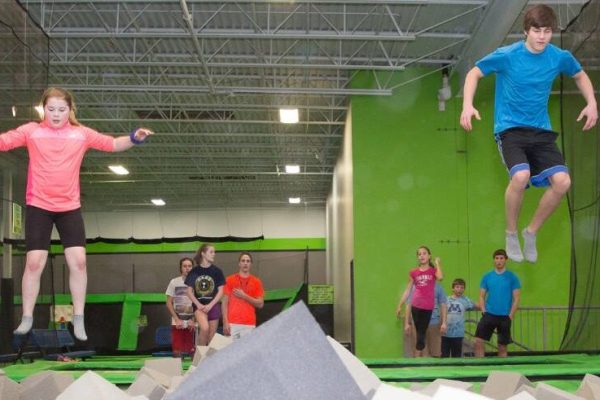 Zero Gravity Trampoline Park
2292 Woodale Dr
Mounds View, MN 55112
763-231-3033

Warning: include(tripadvisor.php): Failed to open stream: No such file or directory in /home/tcgateway/public_html/wp-content/themes/tcg2023/single.php on line 207

Warning: include(): Failed opening 'tripadvisor.php' for inclusion (include_path='.:/opt/cpanel/ea-php80/root/usr/share/pear') in /home/tcgateway/public_html/wp-content/themes/tcg2023/single.php on line 207

More Information
Website