Fall Family Fun: 10 Best-Kept Secrets of the Twin Cities Gateway
While the weather outside is delightful, plan to build some memories this fall that will warm your heart through winter: Grab the whole family for a day of fun at any of these ten great attractions located in the communities of the Twin Cities Gateway, which are just minutes away from downtown Minneapolis or Saint Paul. Whatever the ages of your family members, we've got you covered. Break out of your routine and step off the beaten path to laugh and play, together. You'll be glad you did.
Especially fun for youngsters…
The water's always warm and welcoming at Tropics Water Park at the Shoreview Community Center, but after a new 7,500-square-foot expansion, fun-seekers of all ages have even more inviting reasons to visit. Bamboo Bay is a zero-depth shallow water splash pool with an engaging, interactive play structure. The Shipwreck Beach play area incorporates a boat slide, a challenging water walk, interactive splashing palm tree, water volleyball, and more. Head to the main pool to play water volleyball, slam-dunk basketball, or climb aboard a giant floating sea creature. The three-story Shark Attack water slide boasts a one-of-a-kind jukebox-type system that lets riders choose from over 100 songs and enjoy a custom light and sound show during their ride. An adults-only whirlpool is a relaxing haven on the patio. Pool wristbands also grant access to the Tropical Adventure Indoor Playground, which also reopens this fall after an extensive renovation and expansion that includes a much larger playground area, bigger toddler area, and improved seating area for adults.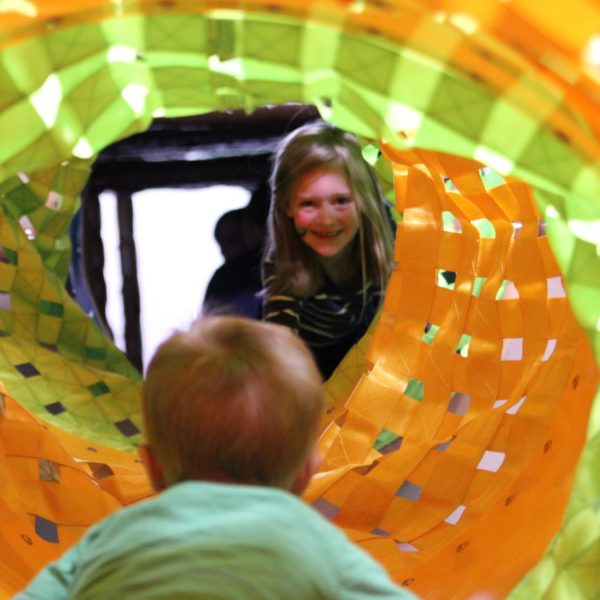 Head to the New Brighton Community Center for this eye-popping, adrenaline-burning destination aimed at children age 12 and younger. The recently renovated playground boasts a triple-level slide, a quadruple wave slide, a tornado slide, walk-on piano keys player, two ball pits, hanging foam forest, and a three-story climbing structure up to the ceiling that is designed to look like a tree with an eagle's nest near the top. A new toddler area offers a tree slide, foam play pieces, a lily pad walk, toddler ball pit, plus an area staged to look like a neighborhood with a small carousel.
Grip a putter, sink a golf ball into 18 simple-yet-challenging holes on this quirky miniature golf course, and you'll be grinning like a Cheshire cat. Bright colors and upbeat music set a festive mood at this outdoor course that's located in Coon Rapids. Though youngsters are typically most enthusiastic about the goofy decor, this place is fun for all ages…just don't tell the kids that miniature golf encourages the use of math skills. This amusement park also offers special glow golf nights, along with go-karts and bumper boats. It's also the perfect spot to host a fun birthday party!
Especially fun for tweens & teens…
Take a spin on the Sky Rider indoor coaster to fly over Urban Air Adventure Park, named "Best Place to Take Energetic Kids," and "Best Gym in America for Kids" by Shape Magazine. For more airborne fun, the 30,000-square-foot space also offers a ropes course with ten obstacles, a challenging climbing wall, a slam dunk track, and wall-to-floor trampoline arenas that provide several zones to jump, flip and fall into foam. An open jump arena invites you to test your parkour skills while a zone with air-bag technology is a safe space to try stunts and tricks. Ultimate Dodgeball combines the familiar game with trampolines, kicking it up several notches. At Urban Air, people of any age and fitness level can triumph over gravity.
Take a leap as high as you dare at Zero Gravity Trampoline Park in Mounds View, where you'll find 11,000-square feet of leaping, jumping, bouncing, and flipping fun. In addition to an open jump arena packed with trampoline surfaces, the park offers a basketball slam-dunk zone where you can live out your ball-sinking fantasies, a traverse-style climbing wall, an aerial challenge court with net, rope, and other challenges, a dodgeball zone, laser tag, plus an arcade. A tot spot ensures that little ones tackle challenges that are safe and sized right for their age, including a mini obstacle course and climbing wall. Your whole family can somersault in the air, flip into a foam pit, bounce off walls here: There's no excuse to sit still.
Hansen Park is just one of the 16 neighborhood parks and open space areas maintained by New Brighton Parks and Recreation, but it's the best bet for disc golf. Disc golf is easy to learn, a healthy activity, and accessible to all levels of fitness. The object of the game is to throw a Frisbee-type disc at a target using the fewest number of throws. Hansen Park's challenging yet approachable course has 12 chain and cone/saucer baskets positioned through mature trees, open spaces, and dense woods. Target distances range from 145 to 358 feet and any regular Frisbee can be used. Fun for all ages, this course has even entertained somber teens. The park offers other invitations to explore the outdoors, including hiking trails.
Fun for all…
Bowling is big at Bowlero in Blaine: 38 blacklight bowling lanes are flanked by massive HD video walls and plush lane-side lounge seating. Bowling is fun for all ages: Bring Grandpa (he might win)! Bowlero also offers a giant arcade with more than 50 games, a state-of-the-art laser tag arena equipped with cutting-edge technology to ensure each blast is accurate, billiards and balladium. What's balladium? A fast-paced, interactive ball-blasting game played in an eye-popping black light arena: Load your air cannons with soft foam balls and race to outscore the other team before time runs out. Between games, a retro-inspired sports bar is ready to serve if hunger strikes: try a family-size shareable like the two-foot Mega Dog, eight-pound Beast Burrito, or five-pound Behemoth Burger. Mom, Dad, or Grandpa might sip on craft beer or one of the signature cocktails.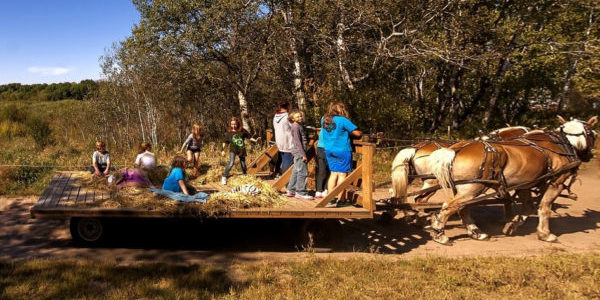 Ride in an open-air horse-drawn wagon with Bunker Park Stable through the grassy meadows and pine and oak forests of the 1,600-acre Bunker Hills Regional Park in Andover. Snuggle up to your family while sitting on a hay bale in the flat-bed wagon as a gentle team of strong draft horses pulls you on a scenic hour-long tour. Along the way, you might see wildlife like white-tail deer, pheasants, turkeys, hawks, and more. Fun and safe for all ages, each hayride wagon can accommodate up to 35 people. Trail rides on horseback are also available.
Pedal a portion of the hundreds of miles of interconnected bike trails and paths this fall before they're buried in snow. Portions of the Mississippi River Trail (MRT), a U.S. National Bike Route, stretch along the scenic Mississippi River in three Gateway communities: Anoka, Coon Rapids and Fridley. (The other six Gateway cities offer bike-friendly roads and trails leading to the MRT.) The MRT starts at the Mississippi River's headwaters in Lake Itasca, Minn., and continues south to the River's mouth in Venice, Louisiana—but you don't have to bike the entire route and can just make a fun day of it. All cyclists are welcome. In addition to the River you'll roll past prairies, forests, lakes, and—depending on the route you take—charming communities like historic downtown Anoka.
More Information
Website
More Information
Website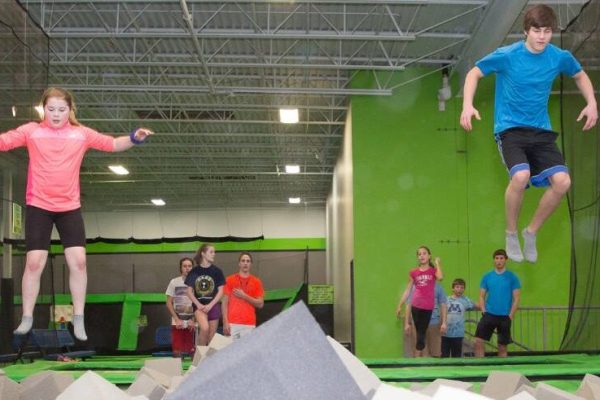 More Information
Website