Welcome to Arden Hills, Minnesota!
Meet the newest member of Twin Cities Gateway communities, Arden Hills, a nationally recognized community located just minutes from the centers of Minneapolis and Saint Paul.
Arden Hills features 6 lakes, 14 city parks, Tony Schmidt Regional Park, and more than 22 miles of multi-use trails.
Lovers of the arts enjoy live concerts and theatrical events at Bethel University's Benson Great Hall, one of the finest performing arts centers in the metro area.
For those inclined toward more casual pursuits, Flaherty's Arden Bowl offers bowling, bingo, darts, an arcade, bar and grill. Established in 1938, Flaherty's is the oldest family owned bowling business in the entire country.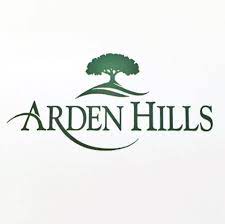 Arden Hills Map
Things to Do in Arden Hills
More Information
Website
More Information
Website
More Information
Website
Upcoming Arden Hills Events
Places to Stay in Arden Hills
Check Availability
More Information
Check Availability
More Information
Places to Eat in Arden Hills