Family Road Trip from Eau Claire to Twin Cities Gateway
Children's Museum of Eau Claire in Eau Claire, WI
Kick off your road trip with a visit to the Children's Museum of Eau Claire, which has interactive exhibits for kids to learn through play.  You'll find a water table that includes a fire truck, a fitness and nutrition exhibit, and play areas featuring occupations from farming to banking.  
If you like this, check out Inner Active in the Twin Cities Gateway! 
Ellsworth Creamery in Menomonie, WI
Stop for a snack at Ellsworth Creamery in Menomonie, where you can watch the cheesemaking process in action through the large viewing windows.  Next, enjoy some fresh deep-fried cheese curds and finish with a scoop of ice cream or a soft-serve cone for dessert.
If you like this, check out Two Scoops Ice Cream Shoppe in the Twin Cities Gateway! 
Crystal Cave and Tee-Rex Mini Golf in Spring Valley, WI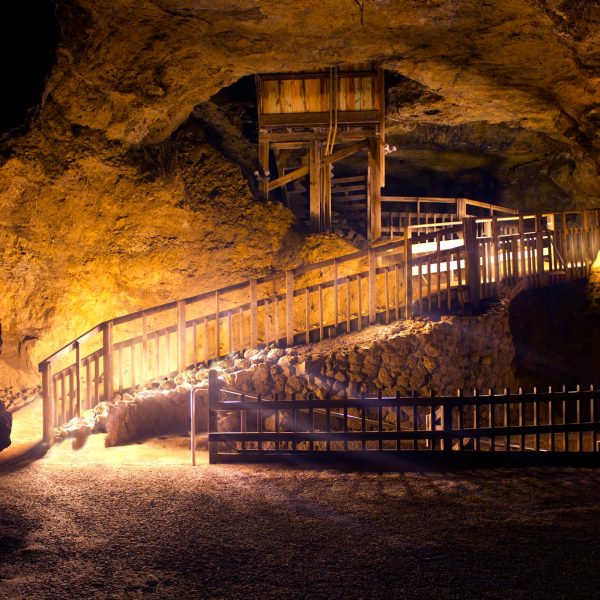 Explore underground passages and spot stalactites, stalagmites, and small crystal formations on a one-hour walking tour of Crystal Cave.  There are also above-the-ground activities, including pan mining for gems, minerals, and fossils; nature trails; and a dinosaur-themed 18-hole mini golf course.
If you like this, check out Lilli Putt in the Twin Cities Gateway! 
Willow River State Park in Center City, MN
Make one last stop at Wild River State Park, which is located along 18 miles of the St. Croix River.  Check out some of the easy trails that start at the visitor center, like the Mitigwaki Loop, which goes through oak woods, and Amik's Pond Loop, which takes you past beaver lodges.   
If you like this, check out the Wargo Nature Center in the Twin Cities Gateway! 
Twin CIties Gateway, MN
You've made it!  The ten communities of the Twin Cities Gateway (Anoka, Arden Hills, Blaine, Coon Rapids, Fridley, Ham Lake, Lino Lakes, Mounds View, New Brighton, and Shoreview) offer family-friendly attractions like Urban Air Adventure Park and the Fun Lab (plus all the other activities mentioned in this article!), as well as tasty eats, parks and trails, and affordable hotels with free parking.  In addition, the Twin Cities Gateway is conveniently located to Minneapolis and Saint Paul, making it the perfect base for your getaway to the Twin Cities.