Four Seasons Curling Club receives designation as U.S. Olympic Training Site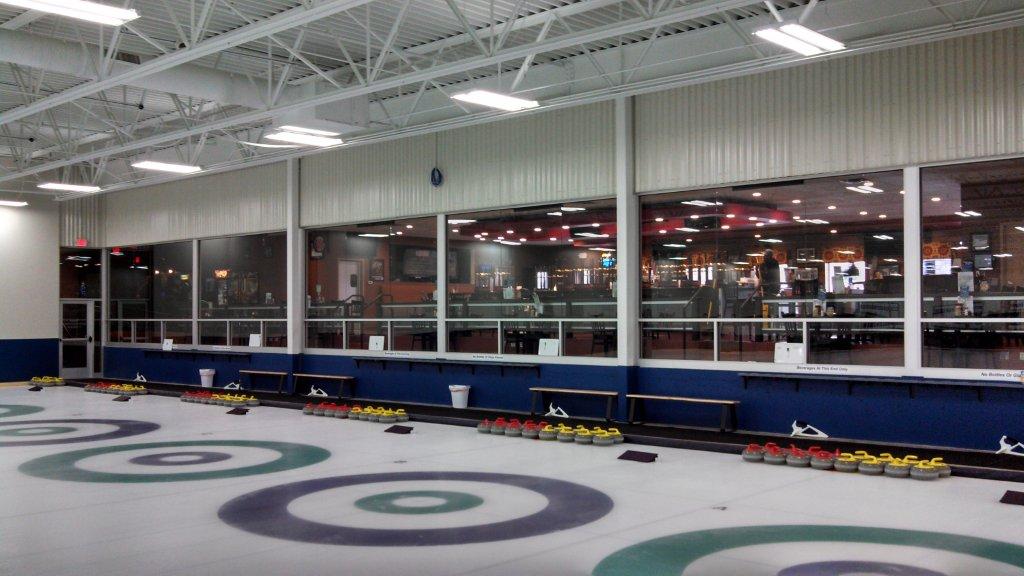 BLAINE, Minn. – The Four Seasons Curling Club and the United States Olympic Committee announced today an agreement designating the club as a U.S. Olympic Training Site. Located at the Fogerty Arena in Blaine, Minnesota, the FSCC's facilities, staff and resources will provide an elite training environment for current and aspiring American curlers. The designation is the first of its kind in Minnesota.
"We are very excited to have this designation, especially in our very short existence," said John Benton, FSCC director of curling operations and 2010 U.S. Olympian in curling. "We believe in supporting Team USA and are grateful for the opportunity to continue hosting our top athletes as they train and prepare for world championships and the Olympic Games. We are also excited to provide critical programs and resources to continue developing the pipeline of athletes and grow the sport in general. We are overwhelmed by the support of the U.S. Olympic Committee, USA Curling, Fogerty Arena, the community and our members and are very thankful to everyone who has made this possible."
The FSCC is one of 18 Olympic Training Sites in the United States. The FSCC designation includes the curling center and the dryland training facility at Fogerty Arena.
The FSCC opened its year-round curling facility in January 2013, which was then named the national training center for USA Curling in July 2014. The curling center is designed to enhance development across all levels of sport, mixing newcomers and elite athletes in a world-class training environment.
"The FSCC's model aligns perfectly with our mission to enhance sport participation and create avenues for American athletes to achieve Olympic success," said Alicia McConnell, USOC director of training sites and community partnerships. "We look forward to a fruitful relationship with the city of Blaine and the FSCC as an official U.S. Olympic Training Site."
"USA Curling is looking forward to further strengthening our partnership with the Four Seasons Curling Club and the U.S. Olympic Committee as the club becomes an official U.S. Olympic Training Site. This will no doubt help athletes in the United States achieve their goals as our great sport continues to grow worldwide," said USA Curling CEO Rick Patzke.
As an official U.S. Olympic Training Site, the FSCC will continue to host national and international competitions, promote USA Curling sport outreach initiatives and support high performance training programs for U.S. Olympic athletes and hopefuls. Additionally, the FSCC will host a variety of junior training camps, youth education programs and community-based events.
"Fogerty Arena, with The Four Seasons Curling Club, has made it its mission to be accessible to the community, providing youth sports to everyone at every level and all walks of life," said Rob Hall, general manager of Fogerty Arena. "The FSCC has received an outpouring of support from community leaders, youth and school groups, business owners and parents. The history of Fogerty Arena is enriched with community spirit and team-building, and we hope to see this designation help advance the sport of curling." Plans are being made for a community celebration to commemorate the training site designation. FSCC will provide public curling time and gather local community supporters, including government officials, members, athletes, and USOC and USA Curling representatives.
For more information, or to get involved with curling, visit fourseasonscurlingclub.com or call Regan Birr at (763) 780-3328 ext. 18. For a list of all U.S. Olympic Training Sites and designation criteria visit TeamUSA.org.