Shoreview's music will have you dancing on your pedals to natures beat
The trails here, can be your playground for you and your bike in Shoreview  – there's no where you can't go. This Twin Cities Gateway community here offers friendly road routes, trails and sidewalks so you can take another bike journey wherever you wish. The city also offers some off road paved trails to get closer with nature and all the beauty the community has to offer. You may even find some smaller paths worth exploring. It's your adventure and it all starts as soon as you leave your hotel in the Twin Cities Gateway. And don't forget Slice of Shoreview Days.
A perfect vacation headquarters, the Twin Cities Gateway is a cooperative of nine communities including Shoreview and just a few bike friendly miles north of Minneapolis. Here you can enjoy:
Concerts in the Commons
This summer features free entertainment outdoors at the Shoreview Community Center concerts, starts in June. Each Wednesday the Center features an outside concert with a different band, starting at 7 pm. It's free, so steer your bike over and get ready to tap your feet.
Rice Creek North Regional Trail
With more than 50 miles of paved trail (see map) there's plenty of riding for several visits. Although it is hard to see some trail markings, especially when connecting from a road route to get to the next section, these trails offer many opportunities to take wildlife pictures, discovering the area's diverse landscape while catching scents of wildflowers. As you ride you will also see and hear plenty of birds of different kinds chirping away. Every once and a while the the trail crosses over the creek and you may want to consider some fishing.
Other Activities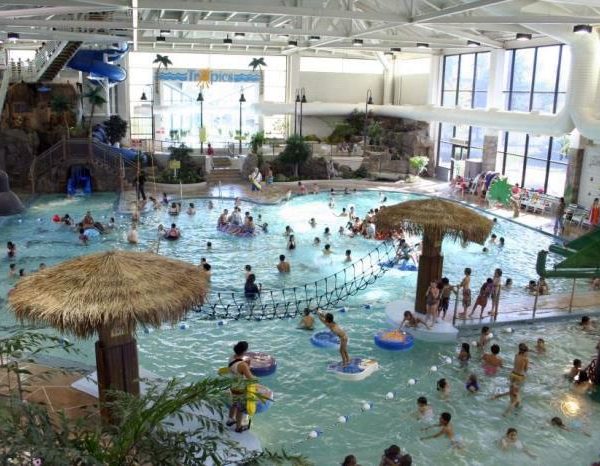 If you want to take a short bike ride over to nearby Spring Lake Park, you can also enjoy the Shorview Sweetroll Skate Park. The SweetRoll is a tier-one skating facility on the north side of the Community Center. The park here includes a wedge, a spine, a fun box, a quarter pipe, grind rails, and a mini ramp..
If you're looking for a fun way to cool off, you can bike on over to the Shoreview Community Center for their tropical-themed water park in the Twin Cities Gateway. This three-story water slide equipped park features a one-of-a-kind jukebox with over 100 songs ready to played along with a light show that sliders can enjoy as they twist and turn down to the bottom. At the main pool you can also play volleyball and there is even a adults-only whirlpool and patio area.
And don't forget Slice of Shoreview Days
Slice of Shoreview Days is packed with fun for the whole family. There is live music, local arts, chalk drawing, a petting zoo, pony rides, a carnival, fireworks, and more.
Visiting shoreview with your bike can be a memorable weekend you won't soon forget.