The Twin Cities Gateway: Coon Rapids' Parks, Trails, and More
You've got your bike and you're all set. Now, what do you do and where to ride? Luckily, Coon Rapids in the north metro of the Twin Cities Gateway has plenty for you to do and see. Not only does the area offer many bike friendly roads and miles of paved trails to get around, it also does a bang up job celebrating the 4th of July weekend.
Riding the Trails of Coon Rapids
You can navigate the city on your bike pretty easily. There's a great mix of paved trails and bike accessible roads that will get you just about anywhere you need to go. It's easy to connect by trail from places like Bunker Hills Regional Park or the Coon Rapids Dam.
You can even expand your time exploring the area by boarding the North Star Commuter Rail Line with your bike at the Park & Ride Station. Then, ride the train up to Anoka or down to Fridley and bike back on the Mississippi River Trail (MRT).
Coon Rapids Dam Regional Park
The Coon Rapids Dam and Park Area might be the easiest part of the MRT to start on. It's home to a section of the Mississippi River Trail that is fairly flat and takes you through a picturesque residential area along the river. The trail here is very well marked throughout your ride so getting lost won't be an issue. At the south end of the park, the ride gets a lot more exciting with some twists, turns, and small rolling hills. Even with a semi-challenging climb, there is always a fun descend that follows.
Bunker Hills Regional Park
You can get to Bunker Hills from Coon Rapids Dam using a mix of roads and trails. Once you get onto the trails, you'll find that many of them connect to other trail options – so explore. In Bunker Hill, you'll find an exciting trail system that twists and turns, taking you through some beautiful natural prairies area with patches of Oak Savanna forests. Bunker Hill also boasts a fun water park if you need to cool off.
Concerts in the Park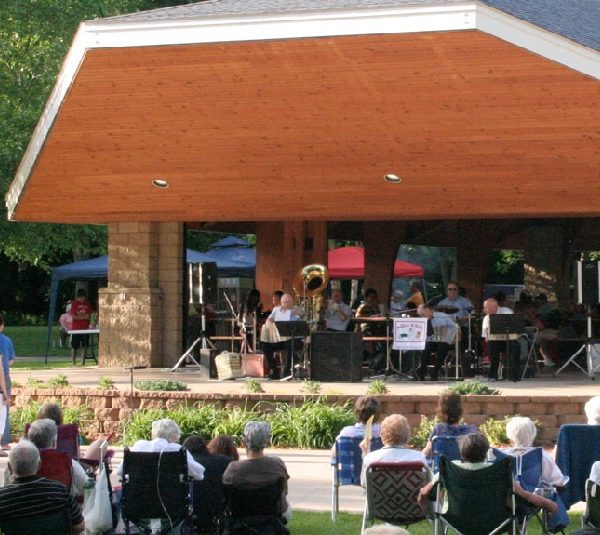 After a long day of exploring the trails, there is nothing better then an evening of outdoor music. Enjoy an evening of free entertainment provided by local bands in the area. This summer concert series is scheduled every Thursday night at 7 p.m. Performances are at the pavilion at Coon Rapids Dam Regional Park.
At some point you'll need a break from riding. Why not play a friendly round of mini golf? Each hole at Lilli Putt Miniature Golf is different and will make putting here fun with every stoke. There are also go karts and a bumper boat ride available here.
Coon Rapids 4th of July Celebration
The 4th of July is a celebration for everyone and Coon Rapids knows how to celebrate the holiday properly. There are many events scheduled throughout the weekend. You can enjoy the carnival, eat great food, tap your feet to live music, and watch the annual parade. Don't forget to cap it all off with one of the best fireworks shows in the area.