Twin Cities Gateway: Vacation Like an Olympian in Blaine, MN
Blaine is a city in the Twin Cities Gateway known for its sports. It's home to the National Sports Center, the largest amateur sports complex in the world. The city has a hockey rink and many soccer fields. Plus, miles of trails and bike-friendly roads to all the other wonders of this north Twin City Metro Area.
Four Seasons Curling Club in Blaine
You can't experience the city like an Olympian without paying a visit to Four Seasons Curling Club. Many have caught the sport on TV and may be wondering if this sport is for them. At Four Seasons Curling, there are scheduled events throughout the year where you can learn the game of curling. There's instruction followed by practice and friendly games to put your newly developed skill to the test. It's an official Olympic training center so you'll have the chance to catch professional games and learn more. If you can't make it to one of the scheduled learning days, you can always call ahead for another time. Once you're done, there's a restaurant that overlooks the ice to share your experience with friends.
Disc Golf in Blaine
Once you have tried curling, head on over to Lochness Park to play a round on the new disc golf course. It's known as the longest nine-hole (baskets) course in the area. All of the holes have at least two tees and six of the holes have three tees. The natural scenery built around the course is superb.
Carol's Restaurant Brings The Home Town Atmosphere To Blaine
At some point you're going to need to eat and replenish your body for the rest of the day. Carol's Restaurant is an independently owned, old-fashioned diner-style eatery. It's got a nice small town vibe with homemade breads and pies perfect for any meal. They even have a quaint gift shop that you can browse as well.
Blaine Festival Is A Special Event Worth Considering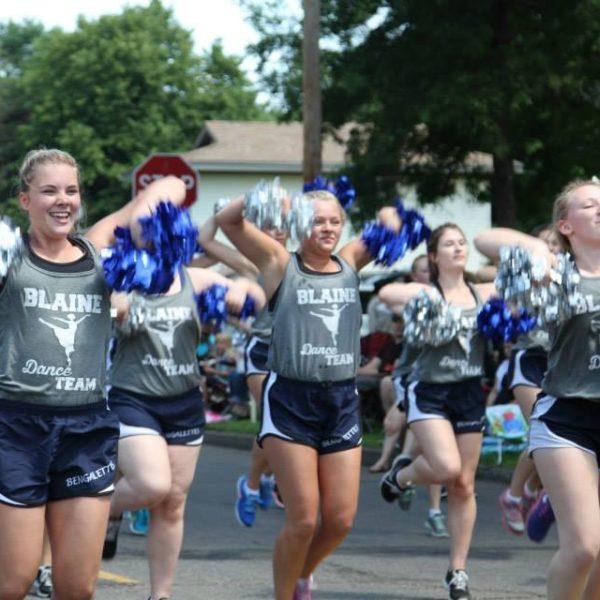 If you decide to explore Blaine in the June, you'll be in the midst of a celebration over the weekend of the 23rd, 24th & 25th. It's the annual Blaine Festival. Aquatore Park (corner of highways 65 & 10), showcases a wide variety of entertainment with something for everyone. It'll be a great time for the family as it includes a carnival full of rides the kids will beg to go on, live music to tap your feet to, and more.
Blaine's Trails and Road Routes
In the Twin Cities Gateway Community of Blaine you will find paved trails and many bike friendly roads with ample shoulders. Thanks to its spacious layout, the roads offer plenty of room for pedaling around the many streets that have sidewalks run along them. If you feel like going a little further, the Bunker Hills Regional Park and Rice Lake Trail systems are easy to connect to.
So check out all of Blaine's Olympian opportunities available in the Twin Cities Gateway.